Headline News
Lu Yongxiang Visits Hungary, Swiss and Austria
The fourth World Science Forum (WSF) was held in Budapest from Nov. 5th to 7th. The forum was jointly sponsored by the Hungarian Academy of Sciences, UNESCO and the International Council for Scientific Unions (ICSU) with the theme of "Knowledge and Future". Solyom Laszlo, Hungarian President, Ko?chiro Matsuura, UNESCO Director-General, József Pálinkás, President of Hungarian Academy of Sciences, Catherine Brechignac, ICSU President and representative of José Manuel Barroso, President of European Commission, attended the opening ceremony. There were about 500 delegates from more than 30 countries and regions participated in the forum, such as Europe, U.S.A., China, Brazil, India and Japan, etc. In the General Assembly entitled "Moving forward", Lu Yongxiang, President of CAS delivered a keynote lecture "Science and technology Innovation: Roadmap to 2050". The Hungarian Academy of Sciences published a special album named "12 Scientists in the 21st Century" to celebrate the fourth WSF, which includes a special interview with Lu Yongxiang. During the meeting, Lu Yongxiang met with Mr. Mandore, Deputy Speaker of the Parliament of Hungary. The two parties communicated views on exchange of high-level visits, trade, science and technology and humanities (S&T) and wished to further promote the friendly exchange and cooperation between the parliaments and S&T communities of both countries. Lu Yongxiang also met with József Pálinkás, President of Hungarian Academy of Sciences and Lim Chuan Poh, President of the Agency for Science, Technology and Research of Singapore. They exchanged views on strengthening inter-institute cooperation between the two parties.
On Nov. 10, Lu Yongxiang, President of CAS met with Mr. Mauro Dell' Ambrogio, State Secretary for Education and Research of Swiss in Bern. The two parties exchanged views on promoting sino-Swiss cooperation in S&T and education. Lu Yongxiang congratulated the smooth progress of the Sino-Swiss Scientific and Technological Cooperation (SSSTC) Project and suggested that the two parties can launch new cooperation in nano-technology, advanced materials, new energy and large-scale scientific facility-based researches. Mr. Dell' Ambrogio highly commented the results of cooperation between the two parties and said that he would visit China at the 60th anniversary of the establishment of diplomatic relations between China and Swiss. On Nov. 9, during his visit to the Eidgen?ssische Technische Hochschule Zürich (ETHZ), Lu Yongxiang met with Prof. Eichler, President of EHTZ. Lu Yongxiang said that it is of great significance that Prof. Eichler renewed the cooperation agreement with CAS when he paid a visit to CAS. The two parties agreed to expand the cooperation to more fields on the basis of existing cooperation and decided to hold the second Sino-Swiss Seminar on Cooperation in Science and Technology next year in China.
From Nov. 11 to 14, Lu Yongxiang, President of CAS paid a visit to Austria with his entourage. On Nov. 11, Lu Yongxiang paid a visit to the Headquarters of Austrian Academy of Sciences in Vienna and held talks with Prof. Denk, the new President of the Austrian Academy of Sciences. The two parties discussed transformation of scientific achievements, policy consulting function of academy of sciences, assessment mechanism of institutes and other topics. The delegation also visited the Institute for Space Research, Institute of Biological Physics and Nano-System and other research institutes of the Research Center of the Austrian Academy of Sciences in Graz upon invitation.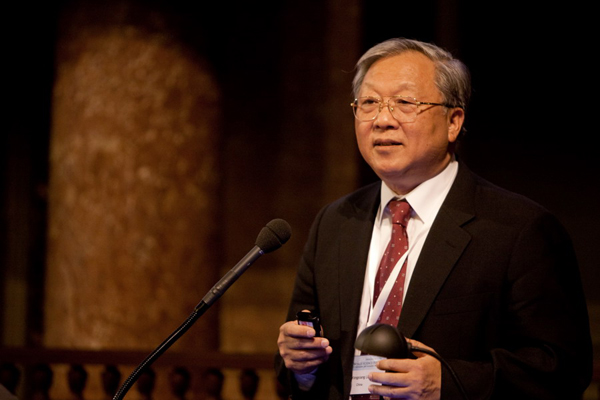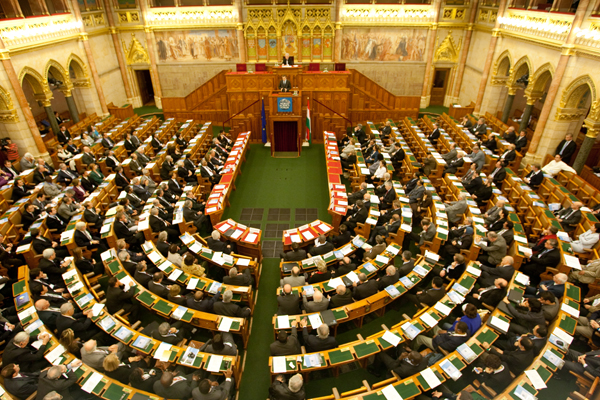 Bai Chunli Reelected TWAS Vice President
The 20th General Meeting of the Academy of Sciences for the Developing World (TWAS) was held from Oct. 20th to 23rd in Durban, South Africa. There were about 400 TWAS members, prize-winning scientists and specially invited delegates from more than 80 countries and regions attended the meeting. Bai Chunli, member and Executive Vice-President of CAS, headed a China TWAS member delegation to attend the meeting. Voted through electronic communication, the executive council and general assembly of this meeting unanimously elected members of the new executive council of TWAS (2010-2012). Bai Chunli was reelected Vice President of TWAS. At the TWAS meeting, 49 scientists were elected members of TWAS, including 5 scientists from China, namely Zhu Daoben, Guo Guangchan, Chen Ling, Shi Yunyu and Chen Mufa, who are all members of CAS. He Lin, member of CAS from Shanghai Jiao Tong University, won a TWAS Biology Prize. Prof. Wan Lijun from the Institute of Chemistry, CAS, won a TWAS Chemistry Prize. Until October 2009, the Mainland of China has 141 TWAS members, 4 TWAS young corresponding members and 36 TWAS prize-winning scientists, while 28 TWAS members and 8 TWAS prize-winners are from Taiwan.
First Chinese Mars Orbiter Yinghuo-1
The microsatellite of Yinghuo-1 (YH-1) is developed jointly by the Shanghai Academy of Space Technology and the Center for Space Science and Applied Research, CAS. The mass of the microsatellite is just over 100kg with 11.3kg scientific payload. The scientific objective of this mission covers four topics:
To study in details of Martian space magnetosphere, ionosphere, the plasma distribution and its variations. For this topic, three sets of instrument were selected, the fluxgate magnetometer (FGM), the plasma package (including electron and ions) and the UHF receiver for occultation measurement with the Russian spacecraft.
To study Martian ions escape mechanism. For this topic, the plasma package mentioned above can be very useful.
To have a moderate observation of Martian surface topography and sandstorms. For this topic, two visible light cameras were selected with highest surface resolution of 200-500 meters.
To explore the Martian gravity field near equator.
For this topic, two frequency beacon signals are needed on board of the spacecraft. On the ground, very large baseline interfereometry technology is used to obtain not only the orbital parameters, but also the information from the interior of the planet since it may affect the orbit dynamics of the microsatellite. Therefore the achievement is accomplished by retrieval the information from the precise orbit parameter determination. YH-1 as a passenger of Phobos-Grunt mission will fly to Mars together with it on November 2011.

Other Issues

Sixty-sixth Issue (October 2009)

Sixty-fifth Issue (August 2009)

Sixty-fourth Issue (June 2009)

Sixty-third Issue (April 2009)

Sixty-second Issue (February 2009)

Sixty-first Issue (December 2008)

Sixtieth Issue (October 2008)

Fifty-nineth Issue (August 2008)

Fifty-eighth Issue (June 2008)

Fifty-seventh Issue (April 2008)

Fifty-sixth Issue (February 2008)

Fifty-fifth Issue (December 2007)

Fifty-fourth Issue (October 2007)

Fifty-third Issue (August 2007)

Fifty-second Issue (June 2007)

Fifty-first Issue (April 2007)

Fiftith Issue (Feb. 2007)

Fourty-nineth Issue (December, 2006)

Fourty-eighth Issue (Ocboter, 2006)

Fourty-seventh Issue (August, 2006)

Fourty-sixth Issue (June, 2006)

Fourty-fifth Issue (April, 2006)

Fourty-fourth Issue (February, 2006)

Fourty-third Issue (December, 2005)

Fourty-second Issue (October, 2005)

Fourty-first Issue (August, 2005)

Fourtith Issue (June, 2005)

Thirty-ninth Issue (April, 2005)

Thirty-eighth Issue (February, 2005)

Thirty-seventh Issue (December, 2004)

Thirty-sixth Issue (October, 2004)

Thirty-fifth Issue (August, 2004)

Thirty-fourth Issue (June, 2004)

Thirty-third Issue (April, 2004)

Thirty-second Issue (February, 2004)

Thirty-first Issue (December, 2003)

Thirtieth Issue (October, 2003)

Twenty-nineth Issue (August, 2003)

Twenty-eighth Issue (June, 2003)

Twenty-seventh Issue (Spring, 2003)