International Cooperation
Fang Xin: New Post in TWOWS China Committee
On Jan. 19, 2009, the China Committee of the Third World Organization for Women in Science (TWOWS) was formally established in Beijing. At the founding conference, Fang Xin, member of the CAS Presidium and Vice President of TWOWS was elected Chairman of TWOWS China Committee. Over 20 people attended the conference, including Cheng Donghong, Secretary of the Secretariat of China Association for Science and Technology, and experts and scholars from All-China Women¡¯s Federation and Chinese Academy of Engineering.
TWOWS China Committee is a non-profit scientific organization, mainly responsible for the following tasks: strengthen ties with TWOWS Secretariat and Asia-Pacific region, recruit new members for TWOWS, jointly organize professional training courses and academic seminars and release publications that reflect the S & T activities, information and experience of the third world.
Better Facility: Better Insight into Cosmos
Scientists from China, Japan and Korea have begun using the world¡¯s largest radio telescope array jointly built through their joint efforts to explore deeper into the galaxy and super-massive black holes. On the basis of radio astronomical observation networks separately developed in the three countries, astronomers from these three countries co-built the world¡¯s largest radio astronomical observation network, consisting of 19 radio telescopes in East Asia that cover an area about 6,000 kilometers in diameter from Japan¡¯s Ogasahara and Hokkaido to China¡¯s Urumqi and Kunming. If supported by the astronomical observation apparatus installed on Japan¡¯s Lunar Device Kaguya, the diameter of this telescope array could be expanded to 24,000 kilometers. The scientists predicted that the East Asia VLBI observation program will be fully implemented in 2010.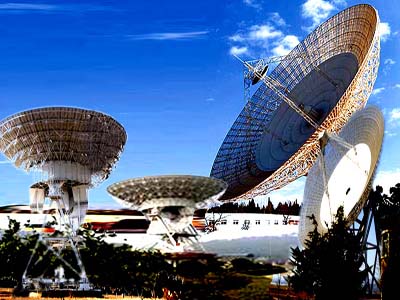 Other Issues

Sixty-first Issue (December 2008)

Sixtieth Issue (October 2008)

Fifty-nineth Issue (August 2008)

Fifty-eighth Issue (June 2008)

Fifty-seventh Issue (April 2008)

Fifty-sixth Issue (February 2008)

Fifty-fifth Issue (December 2007)

Fifty-fourth Issue (October 2007)

Fifty-third Issue (August 2007)

Fifty-second Issue (June 2007)

Fifty-first Issue (April 2007)

Fiftith Issue (Feb. 2007)

Fourty-nineth Issue (December, 2006)

Fourty-eighth Issue (Ocboter, 2006)

Fourty-seventh Issue (August, 2006)

Fourty-sixth Issue (June, 2006)

Fourty-fifth Issue (April, 2006)

Fourty-fourth Issue (February, 2006)

Fourty-third Issue (December, 2005)

Fourty-second Issue (October, 2005)

Fourty-first Issue (August, 2005)

Fourtith Issue (June, 2005)

Thirty-ninth Issue (April, 2005)

Thirty-eighth Issue (February, 2005)

Thirty-seventh Issue (December, 2004)

Thirty-sixth Issue (October, 2004)

Thirty-fifth Issue (August, 2004)

Thirty-fourth Issue (June, 2004)

Thirty-third Issue (April, 2004)

Thirty-second Issue (February, 2004)

Thirty-first Issue (December, 2003)

Thirtieth Issue (October, 2003)

Twenty-nineth Issue (August, 2003)

Twenty-eighth Issue (June, 2003)

Twenty-seventh Issue (Spring, 2003)