International Cooperation
17th IntĄŻl Biophysics Congress Held in China
The 17th International Biophysics Congress (IBC) was held from Oct. 30 to Nov. 3, 2011 in Beijing, under the auspices of the International Union for Pure and Applied Biophysics (IUPAB). IBC is the largest and most influential international conference in the field of biophysics. This was the first time since its inception in 1961 that an IBC was held in China. The theme of the Congress is to promote human health with biophysics research. Bai Chunli, President, and Li Jiayang, Vice President of CAS were present at the Opening Ceremony. Bai Chunli delivered a speech at its opening. During the congress, Rao Zihe, member of CAS, President of the Biophysical Society of China and Chairman of the Congress, was elected as President-elect of the IUPAB (2014-2017). The five-day congress attracted more than 2,400 participants from 41 countries and regions across the world, among whom more than 300 internationally renowned scientists were invited to present their contributions.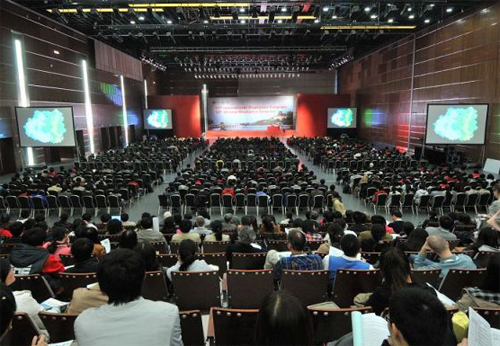 Biggest Mass Extinction Swept Life within Only 200,000 Years
A research group led by Shen Shuzhong from the Nanjing Institute of Geology and Palaeontology, CAS in collaboration with scientists from USA and Canada intensively studied the fossil record around the Permian-Triassic boundary. They reported on the Dec. 9 in Science that the biggest mass extinction caused the extinction of more than 95% marine and 75% terrestrial life took place within only 200,000 years, about 252.28 million years ago (Shen Shuzhong et al., 2011. Calibrating the End-Permian Mass Extinction. Science, Vol. 334: 1367-1372) They examined more than 20 different sections across South China and Tibet, collected dozens of volcanic ashes and dated 29 ash beds in MIT, and established a composite extinction pattern of diversity and carbon isotope excursions based on a large fossil data set from both marine and terrestrial sections. The new dating limits the biggest extinction to no more than 200,000 years both on land and in the sea. The study also intensively examined the extinction on land, apparently driven by extreme global drying and warming with frequent wildfires, which took place simultaneously with the marine extinction derived from massive release of greenhouse gases and acid-generating sulfur triggered by volcanic eruptions.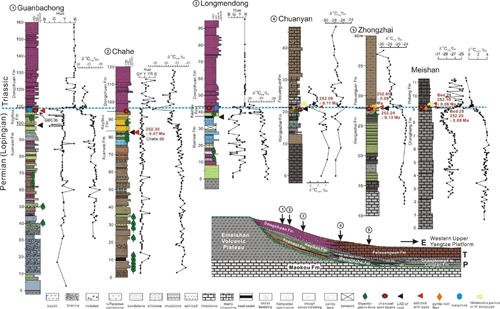 Platforms Launched for Early Stage Drug Safety Evaluation
Academic labs are increasingly becoming sites for novel early-stage drug discovery, particularly for diseases which are either too rare or economically unfavorable for industrial research. However, just as in the pharmaceutical industry, the final litmus test for candidate drugs are clinical trials, where unwanted side-effects can equate to years of research effort and large financial investments being wasted on ultimately unusable compounds. To solve these problems, the International Scientist Working Station of Neuropharmacology was established in the Shanghai Institute of Materia Medica (SIMM) in July 2011. The station mainly focused on pharmacology and drug discovery targeting ion channels and has built two platforms for hERG evaluation, which provide supports for the research community. The platforms have already contributed to several projects within SIMM, including development of the novel chemotherapeutic agent Delitinib. The platforms utilize two key technologies: a plate-based fluorescent high throughput screening (HTS) system and traditional patch-clamp recordings. By making standardized patch clamp services available to the SIMM community, the platform offers a valuable service to laboratories that may not otherwise have easy access to electrophysiological data crucial for drug-candidate advancement.