I was for three months in 2015 and two months in 2016 at the Nanjing Institute of Geology and Palaeontology, Chinese Academy of Sciences (CAS), as an invited Professor with financial support under the CAS President's International Fellowship Initiative (PIFI). During my visit I was able to study collections of fossil insects belonging to the Psocodea order from the Burmese amber in the Institute in Nanjing, and to participate in several field trips in Inner Mongolia, Jilin, Liaoning and Heilongjiang provinces.
My visit was enjoyable on all levels. I was well welcomed by Professor Huang Diying and his lovely team in the best conditions and I was provided with all the facilities on social and technical levels. In the Institute I was able to use wonderful technical and optical equipment on a large number of very important and variated materials. I was able as such to prepare and study more than 200 specimens which resulted in the publication of several scientific papers and others are either submitted or in preparation. On all the steps during my visit I was well assisted by Professor Huang and his team. I've been invited before by several institutes and museums over the world to study fossil insects collections (France, United Kingdom, Poland, the Czech Republic, the United States, Russia, South Africa, Norway, Germany), and although those visits were all good, in none of them was I provided with a comparable rich amount of material and quality of optical and technical equipment as what I had at my disposal in the Nanjing Institute of Geology and Palaeontology, CAS. The optical equipment different types of microscopes (fluorescent, laser, confocal, etc.) of the Institute is by far the best in the world, and one can have all of them in the same place. Moreover the welcoming and social relations with the Chinese colleagues were always extremely fantastic and exceptional.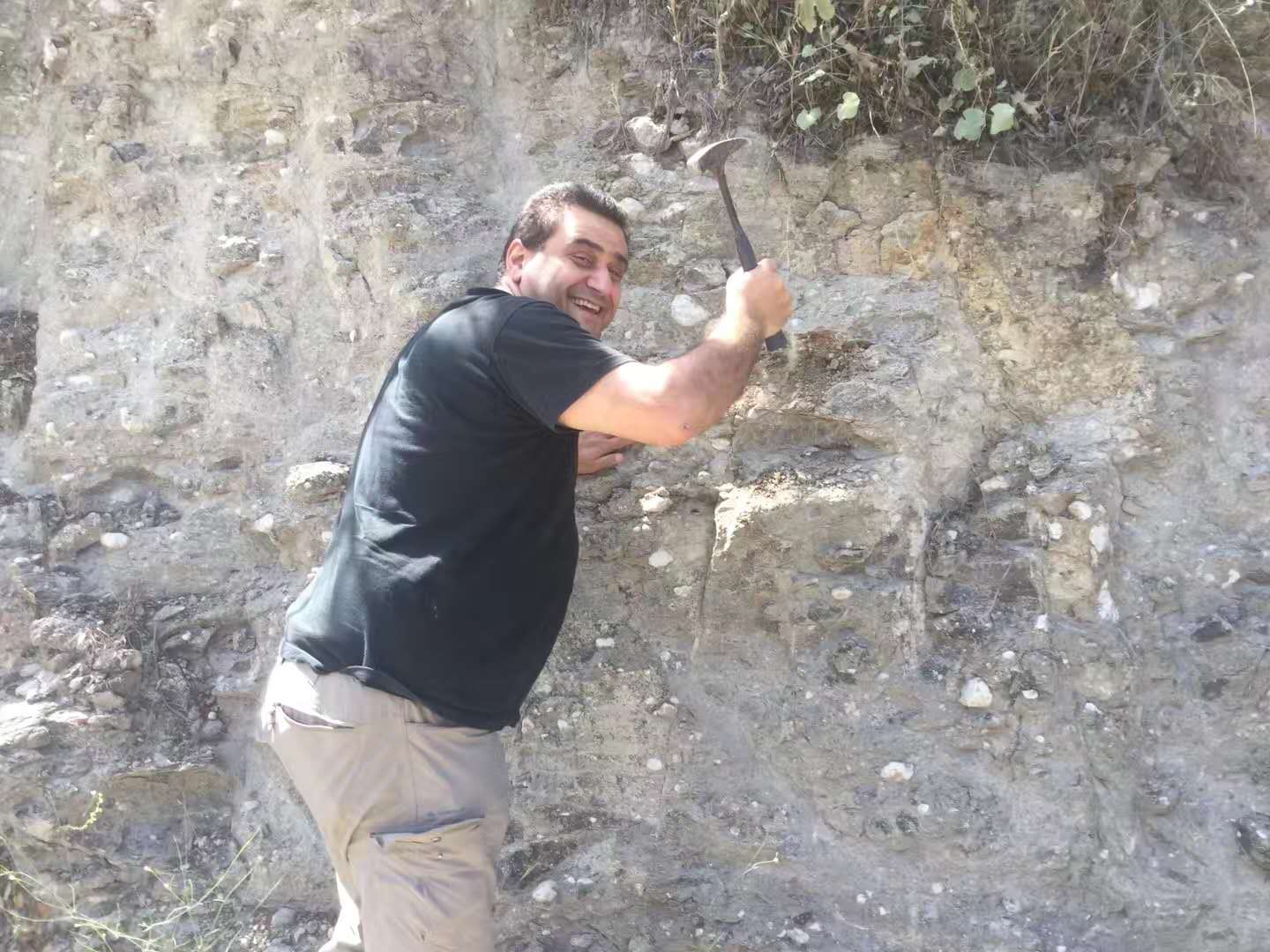 As I mentioned before I had the occasion to participate in several field trips under the supervision of Professor Huang Diying in the Northeast of China where I was able to discover and enjoy this lovely part of China, and we were able to discover among other things an amber deposit in the Yakeshi coal mine.
I thank Professor Huang, his team and the Chinese Academy of Sciences for letting me have the opportunity to visit and work in the Nanjing Institute of Geology and Palaeontology. China is a great country and for me simply the best.
Source: Nanjing Institute of Geology and Palaeontology, CAS
WHAT'S HOT