Chinese Academy of Sciences (CAS) has announced the winners of its 2015 Award for International Scientific Cooperation: Katharina Kohse-Höinghaus from Germany, John Kutzbach from the US and John Roger Speakman from the UK.
The 2015 "CAS International Cooperation Award for Young Scientists" went to Zhao Liang and Boris J.P. Kaus recommended by the Institute of Geology and Geophysics, CAS; Sarah Perrett and Tuomas P. J. Knowles, recommended by the Institute of Biophysics, CAS; and Chen Dahua and Jin Peng, recommended by the Institute of Zoology, CAS.
Professor Zhao Liang and Boris J.P. Kaus worked together for seven years on geodynamics numerical simulation research. They published three papers in important international journals, and trained three doctoral students together. Professor Sarah Perrett cooperated with the Knowles research group from Cambridge University in the study of amyloid fibrillation, with five papers published in leading journals such as ACS Nano. Professor Chen Dahua and Jin Peng have been working together since 2005 on dFmrp and miRNAs, and have jointly published 9 SCI research papers.
The Award for International Scientific Cooperation honors foreign experts who have made outstanding contributions in international science and technology cooperation and encourages the world's top scientists to engage in long-term cooperation with CAS.
Since its launch in 2007, the award has been conferred on a total of 25 foreign experts, among whom 16 have also won China's Friendship Award and 17 have received China's International Science and Technology Cooperation Award.
The CAS International Cooperation Award for Young Scientists, initiated in 2011, recognizes outstanding international young scientists and their CAS collaborators who have made remarkable progress in research collaboration, and seeks to enhance cooperation between CAS researchers and their international partners.
In the future, CAS will continue its strategy of carrying out international scientific and educational cooperation at deeper levels and in a wider range to further promote its own innovation-driven development.
Professor Katharina Kohse-Höinghaus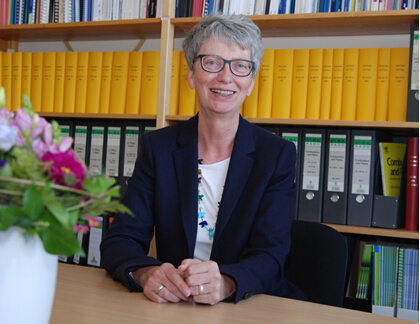 Kohse-Höinghaus is the first female scientist in CAS' history to win the Award for International Scientific Cooperation.
She is a professor at Germany's University of Bielefeld and a member of both the German National Academy of Sciences (Leopoldina) and the National Academy of Science and Engineering (acatech). She now serves as president of the Combustion Institute. She is a world-renowned expert in combustion diagnostics, one of the pioneers in cutting-edge low-temperature combustion experiments and technology and one of the world's leading researchers in biofuel combustion.
Her cooperation with the University of Science and Technology of China, which is affiliated to CAS, began more than 10 years ago. With her help, China developed the diagnosis method of biomass pyrolysis by the means of synchrotron radiation, and used this new technology to detect the enol intermediates and decomposition of micro-combustion of bioalcohol fuels and to explore the pyrolysis and combustion mechanisms for nitrogen-containing fuels.
Kohse-Höinghaus made a great contribution to the academy's leading role in the combustion field as she recommended CAS scientists to important posts at international organizations in this area.
She also helped train some leading scientists at CAS-- three Chinese scientists trained and recommended by her won the Bernard Lewis Award, the top award for young scientists in the combustion field.
Due to her outstanding contributions, Kohse-Höinghaus was one of the foreign experts invited by Chinese President Xi Jinping for a roundtable discussion in 2012. Her proposals concerning innovation and international scientific cooperation were highly appreciated by Xi. In 2014, at the invitation of the State Administration of Foreign Experts Affairs, she made proposals to the State Council regarding environmental protection, policy on foreign talents and internationalization of Chinese universities.
Professor John Kutzbach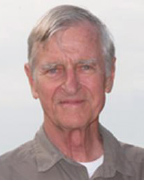 Kutzbach, a professor at the University of Wisconsin–Madison in the US, has long served as director of the university's Center for Climatic Research. He is a world-class expert in climate simulations, and a pioneer and founder of paleoclimate simulations. He was elected as a member of the National Academy of Sciences of the US in 2006.
Kutzbach's cooperation with CAS dates back nearly 30 years, and has opened a new chapter in dynamics research that combines traditional geology and numerical simulation. Research results co-authored by Kutzbach and CAS researchers have been published in world-class journals such as Nature. His efforts resulted in the launch of major international collaborative programs between China and the US, and he also made indelible contributions to CAS' global change research and China's breakthroughs in Earth system science.
He has made outstanding contributions to the growth of leading scientists at CAS. For many years, he has invited CAS researchers to the US for joint studies and to give a series of lectures on climate dynamics. Three scientists at his laboratory have been elected as CAS members, and many more have won China National Funds for Distinguished Young Scientists.
Professor John Roger Speakman
Speakman is currently a research fellow at the Institute of Genetics and Developmental Biology, CAS. He is devoted to research on individual differences in energy metabolism, which provides a physiological basis for gaining a better understanding of the reaction mechanisms of human beings and animals to energy imbalances including obesity and diabetes.
Speakman has published more than 450 articles in academic journals like Nature and Science. He was elected as a Fellow of the Royal Society of Edinburgh (FRSE) in 2004, a Fellow of the United Kingdom Academy of Medical Sciences (FMedSci) in 2008, a Fellow of the Royal Society of Arts (FRSA) in 2009 and a member of the European Academy of Sciences in 2011.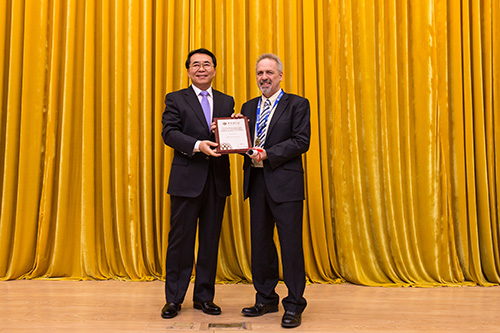 CAS President Bai Chunli presents the award to Prof. John Roger Speakman

Speakman has participated in many important research programs and plans, as well as strategic programs. He has tutored more than ten Chinese and foreign postgraduate students and three postdoctoral researchers, and published nearly 70 research papers.
He has actively promoted Sino-UK and Sino-European collaborations in scientific research and talent cultivation, including a joint doctoral program between the University of Chinese Academy of Sciences and the University of Aberdeen in the UK. With financial support from the Novo Nordisk-Chinese Academy of Sciences Research Fund, he hosted the 2012 CAS-Novo Nordisk symposium. In addition, he has invited senior experts to visit CAS, thus contributing significantly to the academy's international cooperative relationships.
Source: Bureau of International Cooperation, CAS