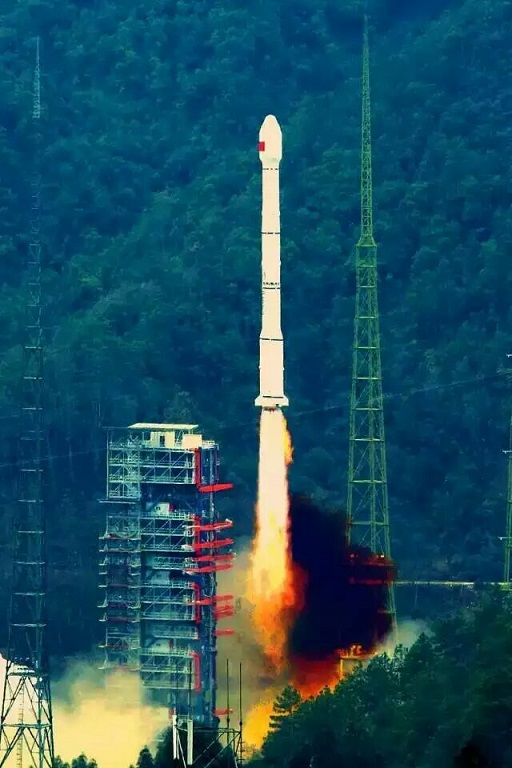 China launched a new-generation satellite to support its global navigation and positioning network on February 1. Launched from the Xichang Satellite Launch Center in Southwest China's Sichuan province, the satellite was put into orbit by a Long March-3C carrier rocket. It is the 21st satellite for the Beidou Navigation Satellite System, bringing China one step closer to providing an alternative to the US-operated GPS.
The newly-launched satellite was developed on Chinese Academy of Sciences (CAS)'s specially designed platform for navigation satellites, with a lightweight frame-panel structure design, a separate star sensor system for attitude determination and high-performance, and high-density integrated electron solutions. The first new-generation Beidou satellite based on the platform has been functioning well in orbit for 10 months, which proves that the frame-panel structural design is advanced and reliable.
Another breakthrough was the seamless switch of clock frequencies, which helped speed up the switching among the clock groups to the picosecond level. In addition, the "new microcircuit secure chip" based on the 0.13μm SOI technology, which was developed independently by the Shanghai Institute of Microsystem and Information Technology of CAS, was used on the satellite for the first time, meaning the design technology for highly integrated circuits against space radiation is likely to make a "qualitative leap".
In the future, the Research and Development (R&D) team for navigation satellites at CAS is making efforts to provide the Beidou navigation system to the Belt and Road region by 2018 and to realize global coverage by 2020.
WHAT'S HOT